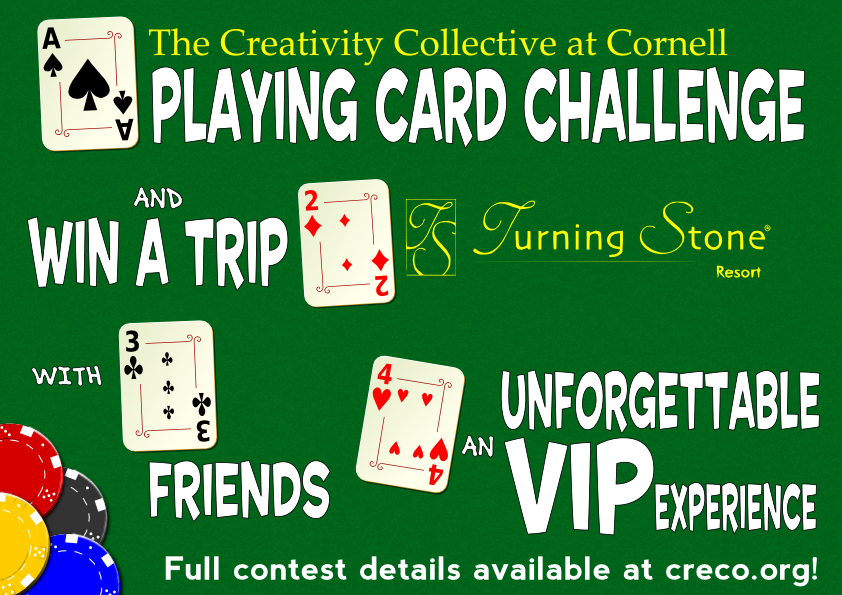 Click for details!
Join Creativity Collective
Come join Creativity Collective to meet friends, make crafts, and help save the environment! CreCo is a club at Cornell University with the mission to unite crafters, designers, artists, and sustainably-conscious individuals to socialize and let their creativity run wild. Throughout the year we will meet regularly to work on projects of various magnitudes, incorporating reclaimed materials to save them from the landfill. This semester, we meet weekly on Thursdays at 4:45pm in the Garden Room of Willard Straight Hall. Please consider joining us, and email with any questions!
Getting Involved
Please send an email to info@creativitycollective.org to be added to the listserv. We will be sending out announcements about upcoming opportunities to get involved with the group. Feel free to join our group on Facebook or visit our Pinterest board!
Mission
Creativity Collective aims to engage like-minded members of the community to eliminate waste in creative ways. Hoping to literally MAKE a difference, the group will facilitate opportunities for members to craft useful and artistic items primarily out of recycled materials. The group will host educational sessions to reach out to the campus at large and local community. Items created by the group will serve to better the community either directly or through proceeds of fundraising efforts.
Some organizations CreCo has contributed to include Take Back the Tap, Johnson Museum of Art, YOURS Youth Outreach, Cornell Minds Matter, Student Union Board, Cornell Cinema, and Community Center Programs.